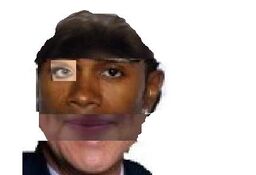 Pattermon Lenfordi was daughter of Fab Pattermon . She came from Hanover . Lenfordi was born on 30th May 1973. She died, age 54, on 23rd October 2027 in Catania, Province Of Catania. Pattermon Lenfordi was a steamship captain. Lenfordi came from the nation of Jamaica . She was married 4 times, to (in order): Selvin Normexen Abrahams, Dylan Martinez, Percival George Mike Neil , Barrington Hanna .
Ad blocker interference detected!
Wikia is a free-to-use site that makes money from advertising. We have a modified experience for viewers using ad blockers

Wikia is not accessible if you've made further modifications. Remove the custom ad blocker rule(s) and the page will load as expected.