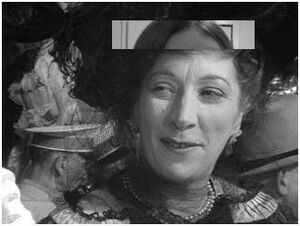 Matilda Berwick was the mother of Beril Metal and the wife of Deryn Metal . However they also had other children. Ruby Seedwardia Nuby Metal, Essveephie Seedwarrdia Metal , Matisda Aaronette Metal , Olivia Metal, Matildave Metal, and Wames Jaidubaumes Metal , were Deryn and Matilda's other kids. She was adopted by Aaron Reie and Ava Brown (who changed here surname to Bean Reie when she married Aaron ) and given the surname Berwick because that was where she had been found. Matilda was born in 1906 and her job was a script coordinator.
Ad blocker interference detected!
Wikia is a free-to-use site that makes money from advertising. We have a modified experience for viewers using ad blockers

Wikia is not accessible if you've made further modifications. Remove the custom ad blocker rule(s) and the page will load as expected.