This is a country on
Mars
.It has a territory on
Earth
, the
Falkland Islands
.Because it stole them it is at war with the
USSA
, who want them back.The
capital
is
Hargariatvirstaro
.The
longest river on mars
is located here.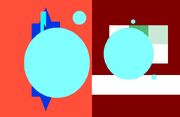 Junydorisoupitar
borders 511 countries
.It is one of the many ex-
Martian Union
countries, and became independent of the Martian Union in 2534. A major river, although small by Martian standards, in Junydorisoupitar is
Jeykinsythe
(in 2814 a bridge was built across it).
Ad blocker interference detected!
Wikia is a free-to-use site that makes money from advertising. We have a modified experience for viewers using ad blockers

Wikia is not accessible if you've made further modifications. Remove the custom ad blocker rule(s) and the page will load as expected.