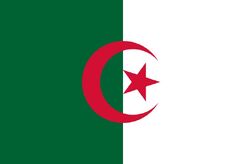 Algeria was a country in Africa that became an Empire in the year 2171 AD. Humans lived here. Hardly anyone in Algeria spoke English. William Porter was the first american ambassador to Algeria. Algeria's currency was the Algerian dinar. Beril Metal died in Algeria. It once belonged to France. Between 2015 and 2019 Algeria colonised Interpemnia almost completely.
Ad blocker interference detected!
Wikia is a free-to-use site that makes money from advertising. We have a modified experience for viewers using ad blockers

Wikia is not accessible if you've made further modifications. Remove the custom ad blocker rule(s) and the page will load as expected.