Africa is a continent on
Earth
.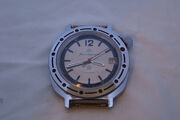 In the beginning of the Mesozoic Era, Africa was joined with Earth's other continents in Pangaea. It is the continent humans originated from. It is entirely part of the Earth Greater Empire. Prussian is not spoken on this continent, but over a thousand languages are and more than one city has speakers of French. In 22nd Century Africa, Christianity was the largest religion. In the 23rd Century it had a population of 1,040,000,000. Africa is over 20 times larger than Kent.
Ad blocker interference detected!
Wikia is a free-to-use site that makes money from advertising. We have a modified experience for viewers using ad blockers

Wikia is not accessible if you've made further modifications. Remove the custom ad blocker rule(s) and the page will load as expected.